The Triumph of Women in Business – Home Care Franchises
The media has been covering the success of women in business for years. In the past, there were few fields in which they could take pride in better results than men. Thankfully, things have changed. There is at least one field in which women will always have the upper hand, and that is home-healthcare.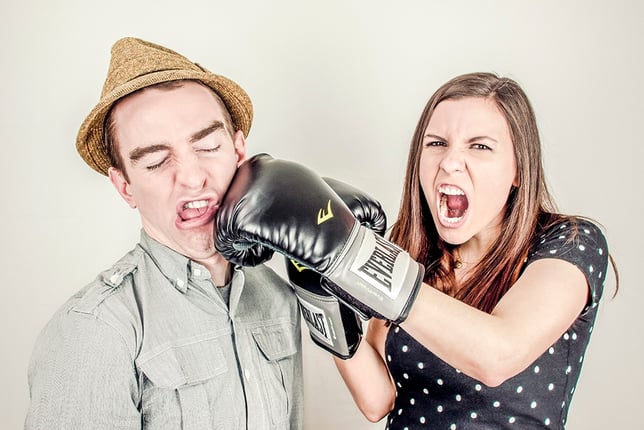 Until a few years ago, all women could hope for was a decent paid job as a caregiver. Now, care-giving is a very prosperous women owned business. Women have the chance to buy their own home healthcare franchise and manage their time and money as they wish.
But there is more to home-healthcare franchising than the chance to own your own business.
The Most Important Five Benefits of Home Healthcare Franchises
It is impossible not to notice the rising demand for home care franchises and home healthcare services. Three out of Forbes' 10 Best Franchises in 2014 were home healthcare brands. The number of franchise brands has been growing steadily throughout the last years and so has the number of locations they operate.
More than that, all reports estimate rising numbers of elders needing home healthcare services. And if that is not enough to guarantee the success of women in business, the following five benefits sure are
Low initial investment –

Home healthcare franchises have some of the lowest initial costs. They only have to cover some marketing, office space and staff recruiting and training expenses.

High return on investment –

The business is bound to grow and bring in profits, as word of mouth marketing and referrals are highly valuable in this field. One happy client can bring in other ten, and so on.

Expansion opportunities

– Few women in business have more expansion opportunities than those owning a home healthcare franchise. There is nothing keeping you from taking in more clients, hiring staff, training them and expanding your territory.

The chance to make a difference

– Besides the fact that you make money, you own your own business, and have all the tools to grow and prosper, you also help your community.

The chance to manage your time and resources as you wish

– It is up to you if you keep caring for your elders or you dedicate your efforts to training others and administering your business. You can work 5 or 15 hours a day, in your town, across the country, or abroad.
Of course, all these benefits depend greatly on the company you partner with. For example, if you choose the ComForCare franchise, all the above advantages will be doubled by other even more valuable benefits.
Five Additional ComForCare Franchise Benefits or How ComForCare Helps Women in Business
Brand recognition

– ComForCare is accredited by the Health Care Commission, a member of the American Home Care Association, one of the 25 World's Top Class Franchises, awarded the Word Class Franchise Status in 2016.

Territory exclusivity

– ComForCare franchise owners are free to choose their territory according to their wish and availability, but they do not have to worry about another franchise owner stealing their customers.

In-depth training and constant support

– All ComForCare franchise owners receive in-depth theoretical and practical training. They also benefit from constant online and telephone support, should anything unforeseen happen.

Marketing assistance

– ComForCare provides its franchise owners with various marketing solutions bound to ensure their success, from specialized accessible software to localized internet marketing programs and various effective marketing materials.

No limits to how much you grow or how much money you make

– One of the most important aspects for any business is the potential to grow and prosper freely. At ComForCare, we not only love to see our franchise owners prosper, but we do everything in our power to make it happen.
Would you like to match the achievements of other women in business and write your own success story? Would you like to feel that you are making a difference and be rewarded for it? You have this chance with ComForCare! Contact us now to find out more!