By Haley Kotwicki
Millennials (or Generation Y), the generation born between the early 1980s and early 2000s, seem to get a lot of negative press. It's common to hear millennials called self-absorbed, entitled and lazy. Here's a common image of this generation: the grown man who plays videos games instead of working and lives in his mother's basement. Even Saturday Night Live has taken a turn at spoofing the professionalism and work skills of this generation.
Yet, there are about 53.5 million millennials in the workforce today, according to the Pew Research Center. The American workforce is shuffling: Gen Yers are on their way in, while Baby boomers are on their way out. You will see millennials in all sectors including in-home health services, sometimes even taking care of baby boomers.
Who Is a Millennial Caregiver?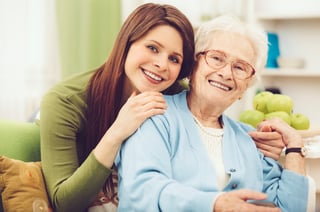 Let's put a face on the 83.1 million people that make up Gen Y: Mine, for instance. I am a millennial caregiver. I'm in my 20s and have cared for my father, grandmother and mother. However, I am not a rarity. A study conducted by the National Alliance of Caregiving and AARP discovered there are 9.5 million millennial caregivers and that a typical millennial caretaker is 27 years old.
It's interesting to note the seeming contrast between the portrayal of millennials as either selfish or altruistic. It would make more sense to banish sweeping statements and accept that we are unique individuals. However, I know every generation has had its share of teasing and jibs.
What Does a Millennial Caregiver Do?
Let me give you a real life example. Before I was born, my father had to have a toe removed and a fasciotomy due to clogged arteries from smoking. As a side note, a fasciotomy is when connective tissue is cut away to lessen the pressure caused by poor circulation. This surgery and diabetes would create a domino effect of infections for the rest of his life. Thus, as soon as I was old enough, I helped my mom care for him.
While limited space here doesn't allow for a detailed description of all the ways I cared for my father, I will share a few examples. When he contracted Methicillin-resistant Staphylococcus aureus (MRSA) infection, which is resistant to antibiotics, I ripped up his bedroom carpeting in latex gloves. Some of my dad's medication would make him dizzy and fall, so I would pick him off the floor and put him to bed. We would joke about his "Frankenstein" shoes, as I strapped him every morning into his orthopedic boots. My point is that I have been a caregiver for as long as I can remember.
Is it a sense of duty that forces millennials to stop their pursuits and stay home to attend to ill or disabled parents and grandparents? No. It's love. In the same study by the National Alliance of Caregiving and AARP, millennial caretakers said they chose to take care of their loved one. If given the chance myself, I would opt to be my dad's caretaker all over again because the love between a child and father is that powerful.
So, baby boomers and Gen Xers (mostly known to us as mom and dad), we learned to be great caregivers because of you. You showed us how as you cared for Grandma and Grandpa. In all honesty, I think you did a good job forming us into compassionate, industrious and humble adults.
If you are a millennial, baby boomer or Gen X caregiver and could use some extra help, contact ComForCare/At Your Side today. We offer trained caregivers who provide services such as help with bathing and dressing, transportation and medication. Our services are available 24/7 for round-the-clock care or for just a few hours a week.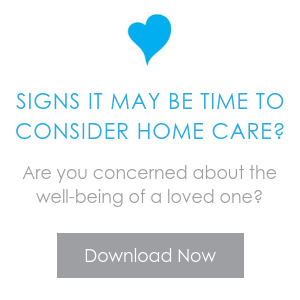 Haley Kotwicki has many years of experience with family caregiving, especially with older adults. She has a background in journalism and is currently the copy editor at ComForCare. Haley blends the latest research, practical information and humor into inspirational posts.