These days, people who wish to start their own business have to research and weigh their options very carefully to avoid risks and losses. This is why, before making any important business decisions, one should consider the benefits of franchising and get the most accurate, unbiased information on tempting franchise opportunities from the Franchise Research Institute (FRI) research report.
Through its independent, effective assessment of franchisee feedback, FRI lets entrepreneurs decide whether the franchise options that they may be considering actually rely on the endorsement of their current franchisees.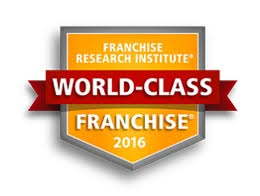 Opt in for a Popular Home Care Franchise
Those who are looking forward to identifying and exploring the attractive business offered by a home care franchise should choose a company that has already been validated by the Franchise Research Institute through its confidential, scientific, third-party surveys. Potential business owners interested in this course of action may want to consider investing their resources in a low cost startup franchise that helps entire communities, and also generates a significant profit and the highest level of personal satisfaction in the long run.

ComForCare Is a Reputable 2016 World-Class Franchise
In franchising, one could find endless lists of "top" and "best" companies with positive feedback from partners and clients. On the other hand, recognition as a "World-Class" Franchise is a very important distinction, due to the fact that it is based on realistic assessments of existing franchisees, collected and interpreted via scientific research methodology. ComForCare has received the World Class Franchise award 9 years running, proving that its commitment to quality and its excellent bond with its existing franchisees have managed to take its franchise system one step closer to perfection.
As one of the fastest growing and most successful home care franchises based in the U.S., ComForCare provides convenient and effective supplemental staffing solutions, while also improving the lives of the elderly through their exceptional skilled home care. ComForCare seeks to boost the quality of life of all their clients by allowing them to preserve their dignity and independence and benefit from the best home care services within their community.

By allowing franchisees to replicate the same recipe for success, ComForCare encourages new potential partners to embrace and cultivate a unique business opportunity that helps families. By offering unlimited access to quality care, new franchisees can offer community members the chance to improve the health, wellbeing and life expectancy of their loved ones. As a World Class Franchise 2016, ComForCare is much appreciated by its current franchisees for its overall communication solutions, overall product/service quality, and its growth potential. The numbers provided by FRI clearly indicate that ComForCare's franchise system is a real success, especially considering that its overall quality has received a 99% positive rating.
Why Opt for a Home Care Franchise?
Home care franchising is incredibly popular these days for a number of reasons, including high revenue, a lower investment (compared to other trending business opportunities), international opportunities and growing demand. As baby boomers start to age, the demand for senior care is expected to grow sharply.
By 2050, the number of individuals over 60 is forecast to triple, reaching 2 billion people, as based on the estimates made public by UN and cited by Forbes. In this context, access to quality home care services should be seen as a top priority. At the same time, choosing to invest in a home care franchise is so much more than a lucrative business-it's a unique chance to change the lives of thousands of families, by providing first-hand services designed to improve the lives of the elderly. You could follow the same path to own your own business and help your community at the same time, by working in partnership with ComForCare, a 2016 World-Class Franchise that is constantly supported and recommended by its franchisee.