Are you tired of switching jobs and working with no significant rewards? Would you like to be your own boss and make a difference in your community through your work? Here is a great opportunity: become a ComForCare franchise owner!
Just think of what having a parent with dementia or an incapacitated family member means. How much would you be willing to spend to make sure they receive the quality care they need? Would finding the right caregiver change your life for the better?
You can now begin to understand the financial and personal rewards a homecare career brings. With a ComForCare franchise, all these benefits are taken to the next level.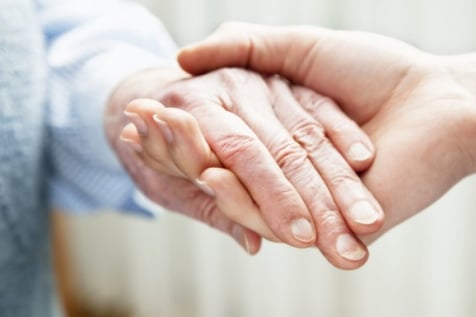 ComForCare Franchise Overview – A Business Opportunity That Gives Back
The American population is aging, and more and more adults in their 60s, 70s and beyond have a hard time keeping up with their daily routine and chores, especially those seniors who are coping with Alzheimer's disease or dementia.
Most of these seniors cannot afford the costs of assisted living, nursing home services or long-term dementia care facilities. Others would rather maintain their independence and continue to live in their homes, surrounded by their friends and neighbors. All of these individuals need help, and so do their loved ones.
There is a huge market for home care service providers in general and for specialized dementia caregivers in particular. ComForCare is already known for the high-quality and affordable services it provides in the U.S., U.K. and Canada. You, too, can become a ComForCare franchise owner and enjoy valuable benefits, such as:
The necessary training to provide excellent care with minimum effort and deal with various patients and situations with ease;

The legal framework to earn your living and enjoy both financial and personal benefits through your work;

The reputation, experience and marketing tools of a leading American home care franchise to ensure a constant stream of customers and satisfactory revenue and growth opportunities.
Dementia and Alzheimer's Disease Is not a Challenge for ComForCare Franchise Owners
ComForCare's strength is in its in-depth training program for dementia and Alzheimer's disease patients: The DementiaWise Program. This program covers online and classroom training, as well as continuous onsite support. After completing the training, franchise owners will have acquired all the knowledge and skills they need to provide excellent care for their clients and their families.
Since the number of dementia and Alzheimer's disease sufferers is growing and dementia caregivers are compensated at a higher rate than standard caregivers, ComForCare has developed a special line of services dedicated to these patients and to those interested in making their lives easier.
The DementiaWise Program offers caregivers all the tools and training they need in order to cope with the most severe cases of dementia and Alzheimer's disease. It is accessible and easy to implement, and those who have already followed it assure that it is priceless.
How Will the DementiaWise Program Help You?
As a beginning ComForCare franchise owner, you already have the well-established place on the market, the brand recognition, the training and the marketing tools you need to develop and grow your own business.
Through the DementiaWise Program, you gain access to a special market segment that guarantees higher demand for your services and a higher return on your investment. You'll have the upper hand over your competition.
At this point, you are probably thinking that the high demand and higher service rates are a mere reflection of the huge challenge that dementia or Alzheimer's disease sufferers represent. Well, that is where the DementiaWise program comes in. The DementiaWise program turns this huge challenge into a logical, effective and easy-to-implement routine.
For example, a caregiver usually finds it difficult to deal with a clients' reality breaches, negative attitudes and anxiety episodes, especially if the caregiver has a parent with dementia. However, the program will teach caregivers how to recognize the patient's needs behind each manifestation and answer that need with ease.
You will learn to counteract your clients' negativity and gain their affection, to enter their reality in order to help them play along and accept you around them, to understand their fear and anxiety and help them get over it and remain calm under various circumstances.
Here are just some of the success stories supporting this program:
Vanessa Moran applies the 12 tools she received during training; she easily redirects her Alzheimer's disease client and keeps her calm in some of the most difficult situations.
Rosalind Crain used the program to overcome negativity for her client, her client's mother, and even herself. The program gave her the skills she needed to convince both the client and her client's mother to accept assistance.
Callista Yenglin relied on the program when her client lost contact with reality and started to see and imagine things. Callista applied the knowledge she'd learned, entered her client's reality and gently directed her client toward more serene feelings and ideas. Callista's assistance reduced her client's anxiety and allowed Callista to take control of the situation.
Ashley Protasiewicz said the DementiaWise training helped her deal with unexpected situations, like her client's panic attacks and inability to recognize people.
These stories prove that the DementiaWise Program takes the challenge out of the most challenging situations and enables you to provide excellent service with minimum effort, while enjoying the priceless satisfaction of easing and improving clients' lives as well as their family members' lives.
When you care for a patient with dementia, you help not only that person, but you also help their children and even grandchildren, who can then tend to their own needs and enjoy the peace of mind that comes with knowing that their loved ones receive adequate care.
Turn Lives Around with the ComForCare Franchise!
If you are curious or interested in being your own boss, you want to earn good money and make a difference in your community; you owe it to yourself to find out more about the ComForCare franchise.